Apple Launching a Social Media App & WhatsApp to Allow Business Advertisements?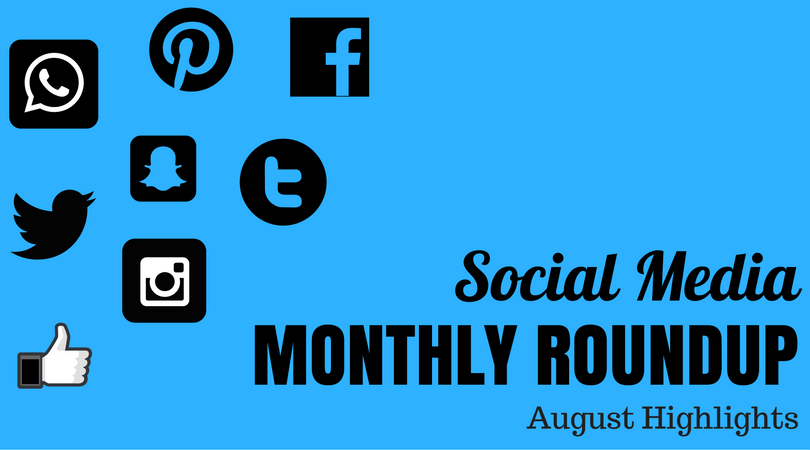 WhatsApp is gearing up to take businesses and advertisers on board.
They will share users data and phone number with Facebook to provide relevant friend suggestions and advertisements (though users have an option to opt-out).
Businesses will be ready to grab this opportunity with both hands because WhatsApp has a huge user-base.
In fact, Facebook Messenger and WhatsApp get more messages than SMS.
Imagine having an opportunity to send important information or promotional messages to your target customers through WhatsApp.
If you can reach and connect with your target audience on WhatsApp like Facebook, it's going to be huge. Facebook Ads appear in the news feed but on WhatsApp, these ads will get much better exposure.
Read the official announcement here and a more detailed analysis here.
Twitter About to come up with its own Algorithm?
Twitter has recently introduced a new quality filter.
So far, tweets appearing in your timeline were sorted chronologically. Now, with quality filter, the tweets will be sorted out on the basis of quality signals. Meaning that the duplicate Tweets or low quality content will get filtered out.
Users can also limit the notifications to people or accounts that they are following. Read about these changes in this blog post.
So far, businesses were focusing more on quantity but now you will have to pay attention on the quality of your tweets. Just like Facebook or Instagram, the preference will be given to accounts that users are following and engaging with. As a business, you will need to improve your engagement rate and create quality content to get more followers.
They have also introduced a new button that businesses can add to their website. Once added, the button will allow website visitors to get in touch with the business via Direct Message.
Get more details here.
All these changes prove that Twitter is actively working to get back in the race and reclaim its title of second most popular platform.
Facebook testing Sound in Autoplay – Launches a New App
Facebook Autoplay feature works really well.
It's something that instantly grabs user attention while they are scrolling through the stories in their feed. So far, the Autoplay was limited to video but now Facebook is testing it with sound.
It gives you another reason to add video content in your social media calendar.
Facebook has recently released a new app (i.e. Lifestage) in a bid to target teenagers.
They already have immensely popular apps like Instagram and WhatsApp but it seems they are keen to unseat Snapchat from being the most popular app among teens.
Though more than the new app, it's Instagram Stories feature that'll probably challenge the growth and popularity of Snapchat.
Snapchat Acquiring Vurb – A mobile Search and Discovery App
On the other hand, Snapchat is spreading its wings and venturing into new territories.
They are acquiring Vurb for a whopping $110 million.
If you are not already aware … Vurb is a mobile search and discovery app that allows you to discover nearby businesses like restaurants or theaters. You can share these findings with friends and reach a mutual decision. It can also be linked to apps like Uber.
How Snapchat will use and incorporate these features is yet to be seen but the merger should be of interest and something to keep an eye for local businesses.
Apple to Launch its own Social Media App
While we are talking about the turf war between Facebook and Snapchat, another gladiator is about to enter the Colosseum.
There are rumors that Apple is working on its own social media app that will compete with Facebook and Snapchat.
We've seen in the example of Google that the name doesn't guarantee success but we will have to wait and see if Apple manages to hit the home run.