7 Common social media mistakes that hurt most small businesses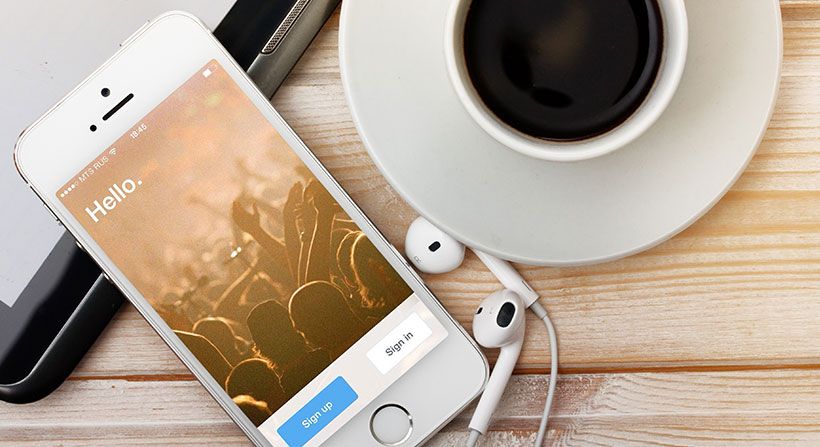 We recently did a couple of studies on how Startups and B2B companies are using social media.
It seems that majority of businesses are starting to acknowledge the power of Social Media.
We found that most businesses have an account on Facebook, Twitter, and Instagram
However, setting up a Facebook or Twitter profile is just the first step.
You will need to put some effort to reach your target audience. They are not going to come to you.
Hundreds of businesses are trying to get their attention. You need to give them what your competitors are not.
Not Paying attention to their Engagement Rate
Nobody likes Spam be it the users, search engines, or social media platforms.
This is why Facebook and other social media websites are continuously upgrading the algorithms to weed out spam and overly promotional stuff coming from businesses.
It's hard for them to distinguish spam posts from the useful posts that users want to see.
They use a simple yardstick.
Anything that is liked and shared by users is considered quality content and anything that fails to get any like or interaction is considered spam or low-value.
If you are a small business who wants to take full advantage of Social Media, you need to post content that engages your target audience.
It needs to be something that they will like, or share, or comment upon.
Also, make sure that you are mixing it up.
Something cute or something funny will usually get more likes or shares but you cannot keep posting the random stuff like that.
Make sure that you are posting stuff that will generate leads every once in a while.
Buying or Getting Irrelevant Followers:
We just talked about algorithms.
These algorithms have resulted in significant drop in organic reach of business pages. On Facebook, your organic reach can range from 2% to 20% depending on the number of fans or likes your page has.
Interestingly, organic reach is better for pages with lesser likes.
Pages with more than a million likes reached just 2% of their followers while the pages with 50k likes can reach more than 9% of their followers.
Buying Facebook fans in bulk or using spam tactics to get more followers, even if they are not your potential customers, is a waste of time and money. It will only result in your organic reach getting wasted.
For example, have a look at following business page. It's a small local business and the likes are mostly likely purchased because there're absolutely no likes or shares found on any of their recent posts.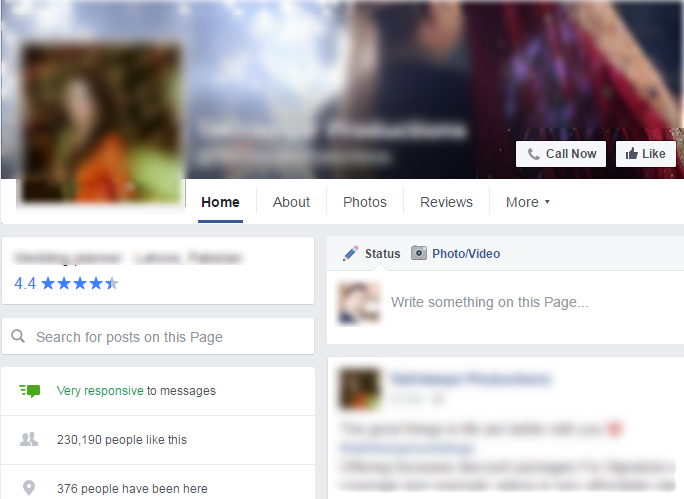 No Commitment or Consistency:
Going through the Facebook pages of some local businesses, I see many that haven't been updated for months (or years in some cases).
When you are starting on Social Media, it's important to keep it updated on a regular basis. Ideally, you should update your Facebook page at least once and Twitter accounts 3 – 4 times every day.
If you cannot commit to that many, try to post at least 3 – 4 times in a week.
A Facebook page that hasn't been updated for a couple of years will look really bad if some of your target customers take a look.
Not Using the Right Tools
You might think that these digital marketing and social media tools are only for large businesses.
Actually, it's the opposite that's true.
Social Media tools like Jarvis are actually intended for small businesses that don't have the time or resources.
The right tool can shave loads of hours required for managing and updating social media profiles.
The right tool can help you achieve a hell lot more in much less time.
Poor Automation:
At Jarvis, we strive to make your life easy by allowing you to find and share engaging content with your social media followers.
Having said that, we always advise our clients to be mindful while scheduling posts.
For example, you should be careful while scheduling the same post for Twitter and Facebook because both these platforms require slightly different formats.
Similarly, you cannot put Social Media on Auto-mode and forget.
Use the tools only to save time on finding and posting content but keep an eye on your analytics to identify the right type of posts. Make sure you are responding to users' comments and messages.
Not knowing the Nitty-gritty:
Social Media websites keep making changes and adding new features on a constant basis.
An average user of websites like Facebook or Twitter doesn't need to stay updated with all these features.
But you must know the nut and bolts of using Social Media for business purpose.
Small things can make big differences.
For example, if you are starting your tweet with a mention, it will appear in the feeds of people following you and the user that you've mentioned. If you want your tweet to be seen by everyone, add a dot or period before the mention in the start.
Similarly, you need to learn the art of using the right hashtag. Don't try to stuff your message with trending hashtags. Just a couple are enough and they should be relevant to your message, as well as business.
Hiring Social Media Managers who are not competent:
We've recently done a post on how much a social media manager can cost.
The average cost for a social media manager who can help you make the most of Social Media will cost at least $1000 – $2500 per month.
You will find plenty who are ready to do it at much lower rates, however, their entire action plan will be limited to finding relevant news and stories and posting it to your profile.
This is something you can do easily with the help of Jarvis. If you are looking to hire a Social Media manager, make sure that they have sufficient experience of content creation, social listening, inbound marketing, and customer relationship management.
Most small businesses make the mistake of choosing a freelancer with the lowest bid.